2GIS showed on the map why #stayhome is important
2GIS showed possible scenarios of virus spreading around the city. The simulation is available at covid.2gis.ae. It demonstrates how an infection similar to coronavirus can spread and how to slow it down.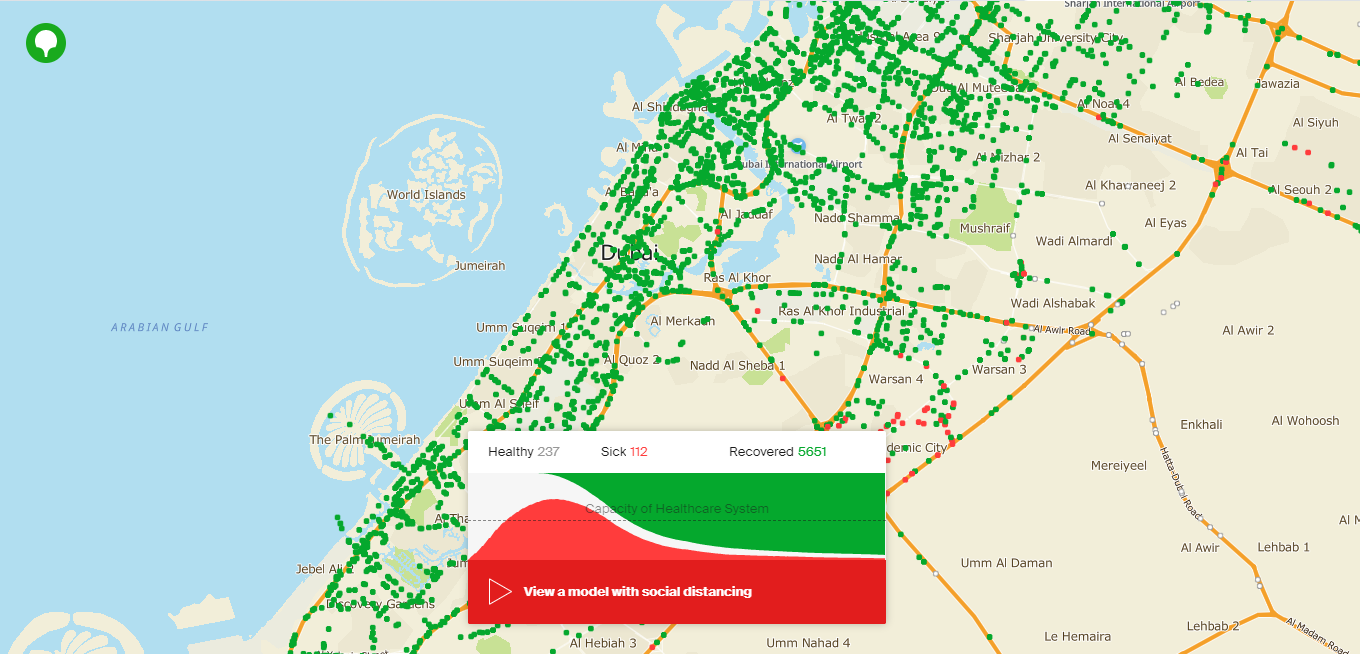 «This is a model of social interaction in the city. It makes clear why a conscious attitude to a pandemic is everyone's responsibility and proves that together we can confront the virus. Staying at home if possible, self-isolating if you feel unwell, washing your hands more often, keeping a social distance in the office and public places — each decision affects how fast the virus spreads. Social distance today also means taking care of those who may need medical assistance, and it helps to reduce the potential pressure on hospitals,» — Pavel Mochalkin, 2GIS CEO.
Disclaimer: the graphs should not be interpreted as an actual forecast of the infection spread. Real dynamics cannot be estimated by them.