2GIS announced the most popular companies of the city
2GIS researched the search queries of users and found the most popular companies of the city among those that have opened in 2016. These companies claim to be called Discoveries of the year.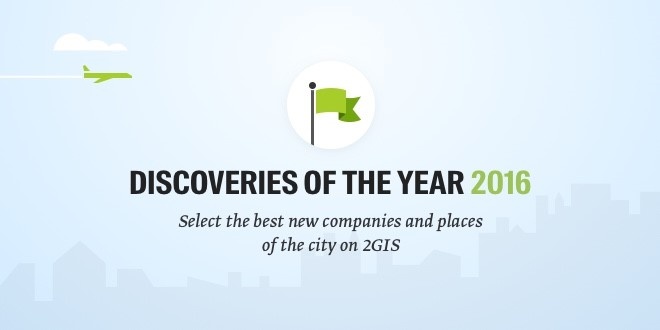 2GIS has determined the nominees among the new companies, and users should choose the winners. The results of the voting will be announed on December 29.

32 companies in 16 categories were nominated in total.

You can vote for the nominees right now.

'We want more people to find out about new companies on the market, and we want the most interesting projects to get regular customers. Discoveries is a good opportunity to find such projects,' said Pavel Mochalkin, the head of the product development in 2GIS.